Smart TV App - For Person with Dementia
The smart TV app allows people with dementia to be reminded of daily tasks and do activities throughout the day such as games, exercises, photographs, and music. These activities offer mental, physical, and social stimulation that slows cognitive deterioration.

Version 1
On our first round of prototyping for the TV we conceptualized a way to visualize reminder notifications on the screen. We also needed to change Memo's smartphone app home screen to fit in a horizontal screen like the television.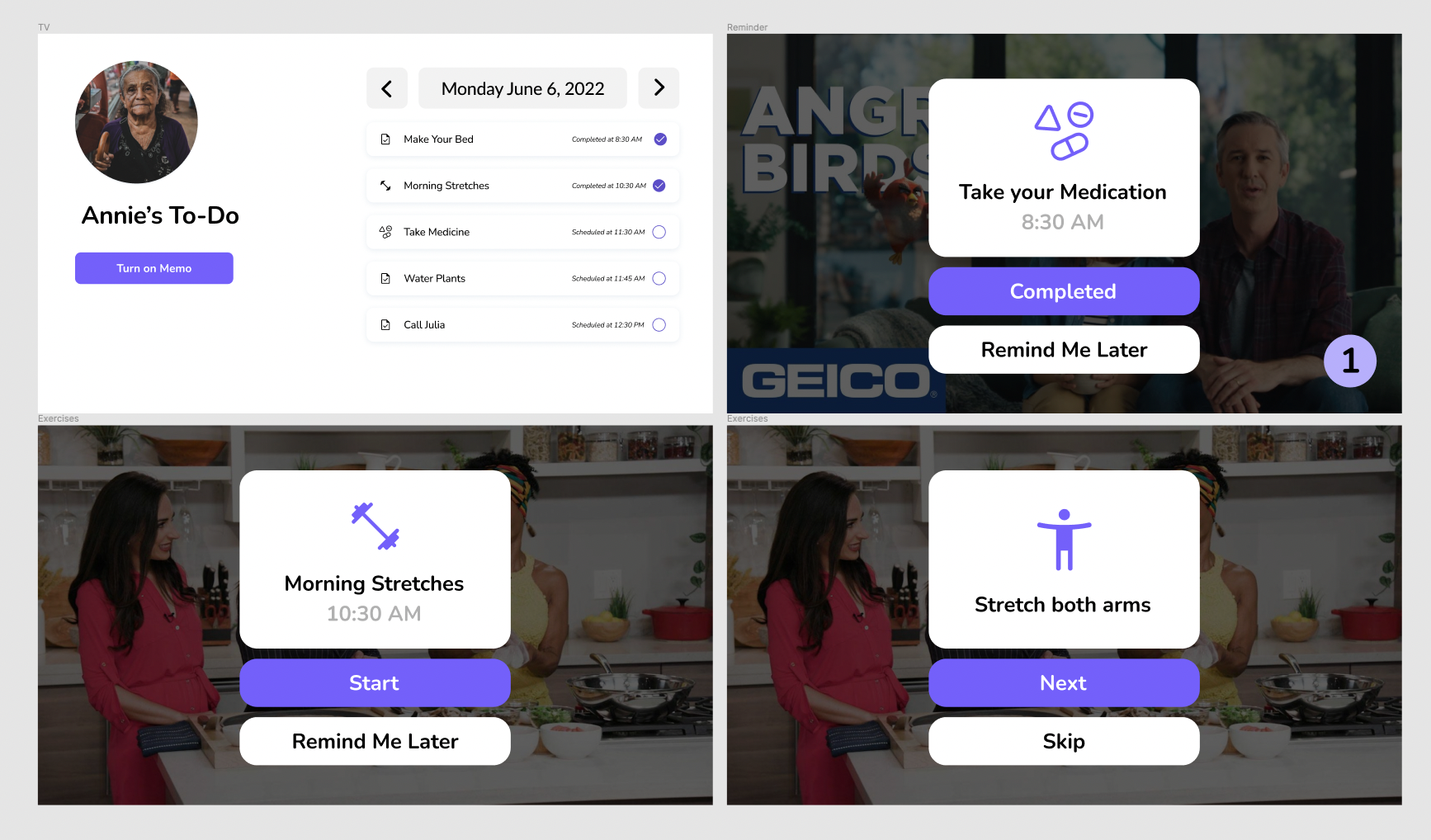 Version 2
We implemented a speech feature, so that memo could speak aloud reminders and we learned that they needed to use a conversational language. We added visuals to reminders and activities and make other changes based on user feedback.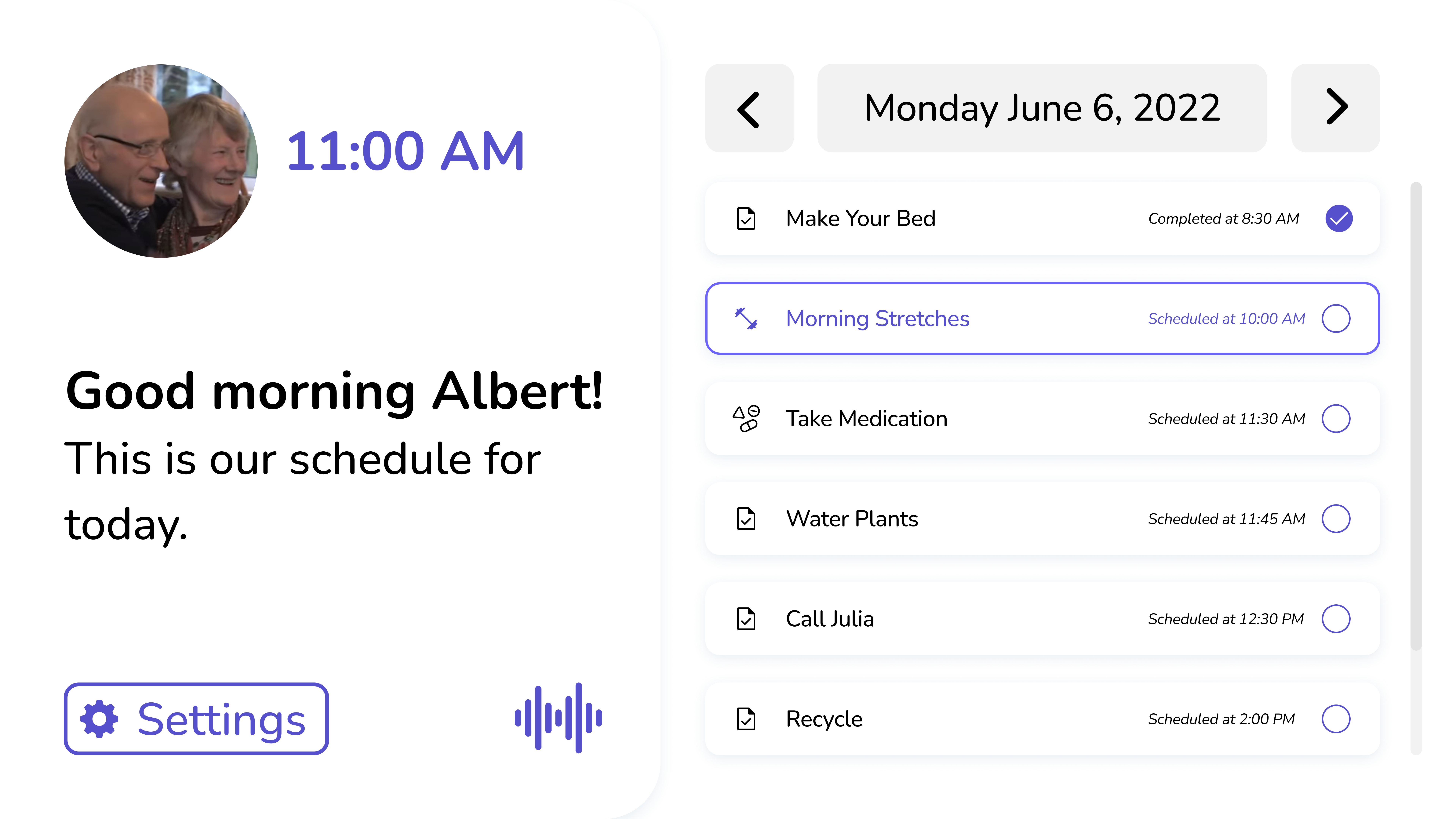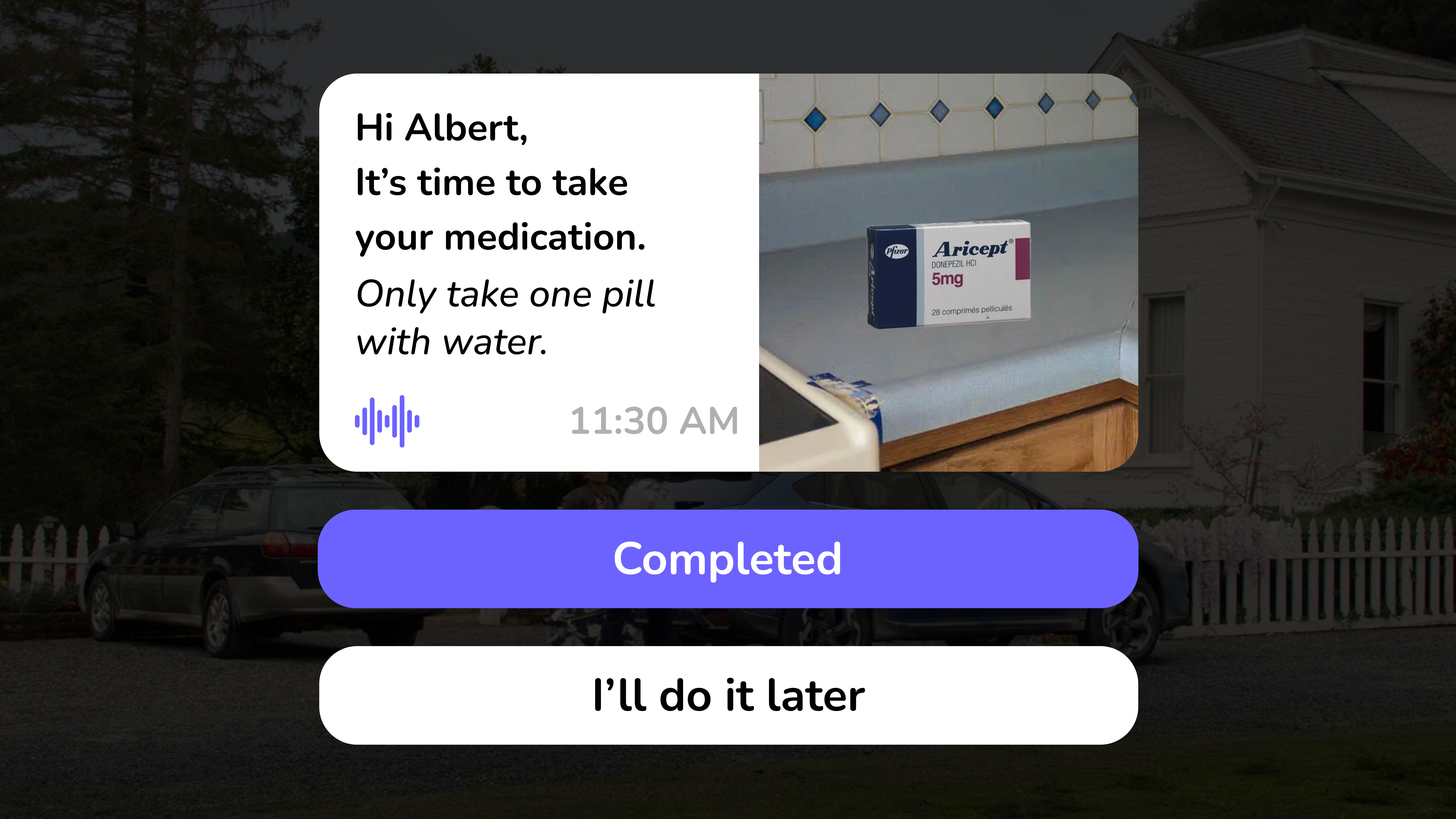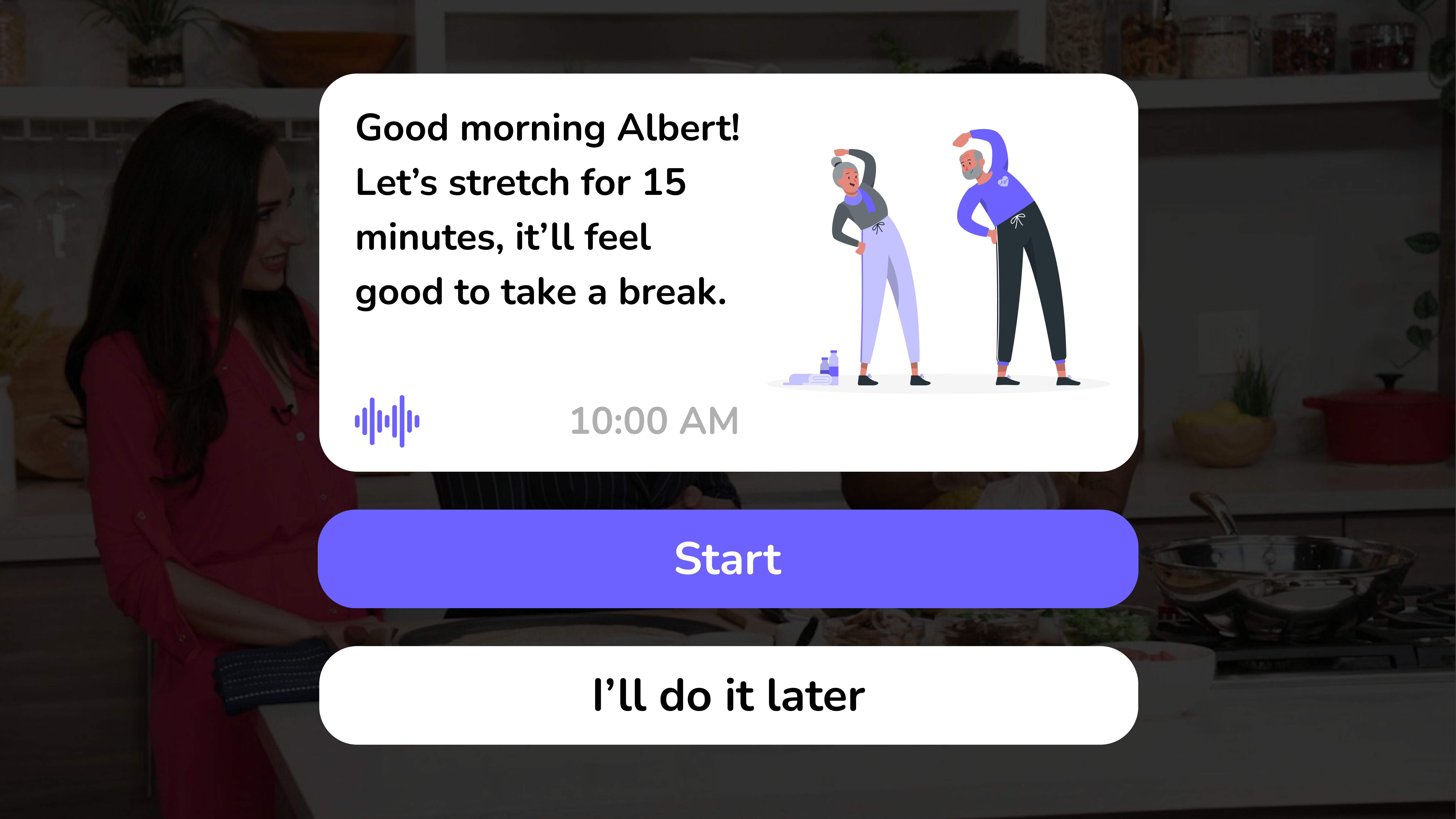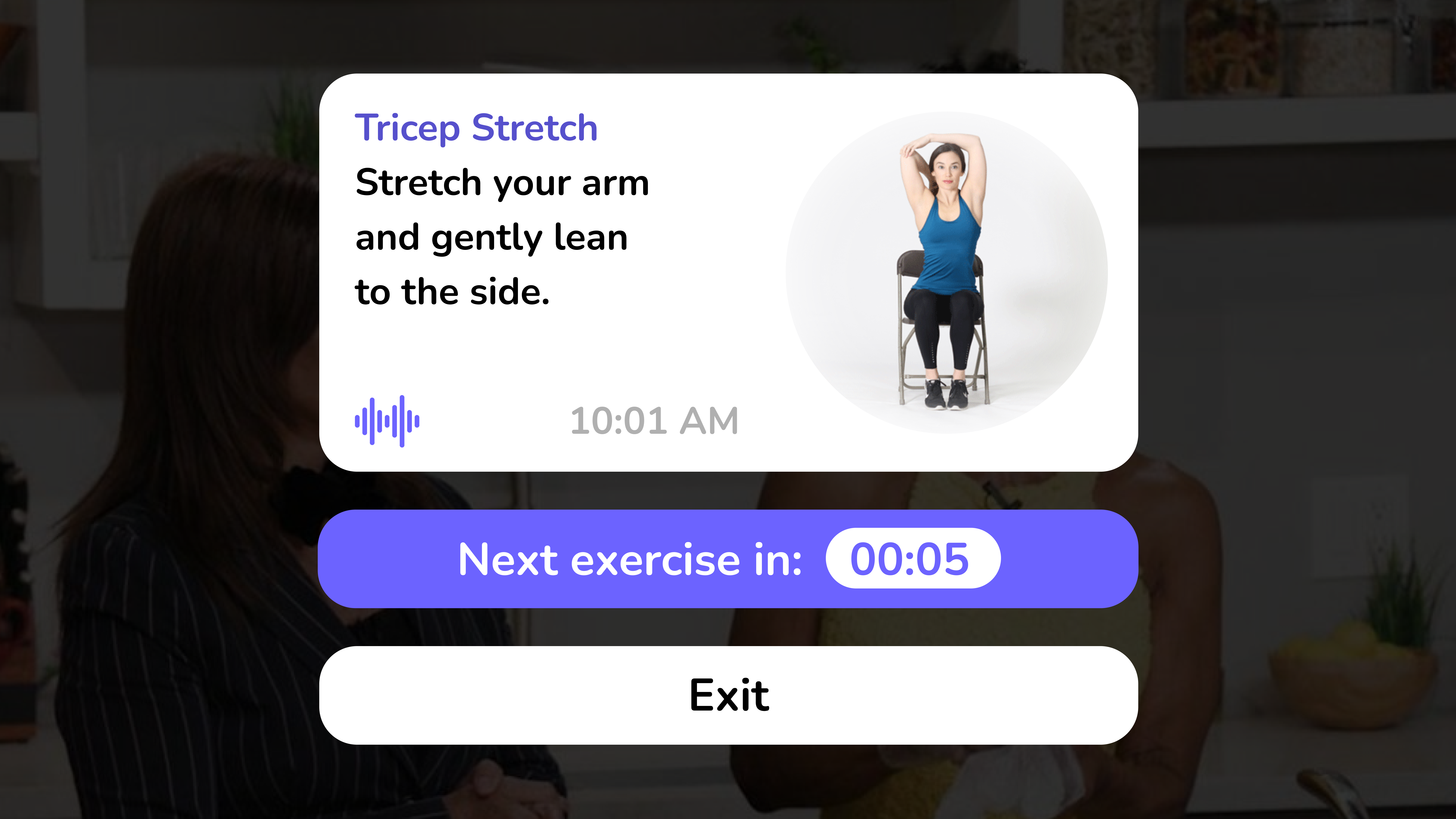 Try the Figma Prototype