Studies revealed that 99.4% of the drawings depicted male scientists.

The persistent, subconscious images of male mathematicians and scientists may explain why girls enter STEM fields at dramatically lower rates than boys.

Adult women make up only
28% of the STEM workforce

. The gender gap starts in school. Source: AAUW
Conversation with Snap Inc. Global Head of Education

To understand how to engage and educate snapchat users we spoke to Stacy Long-Genovese, the Global Head of Education at Snap Inc.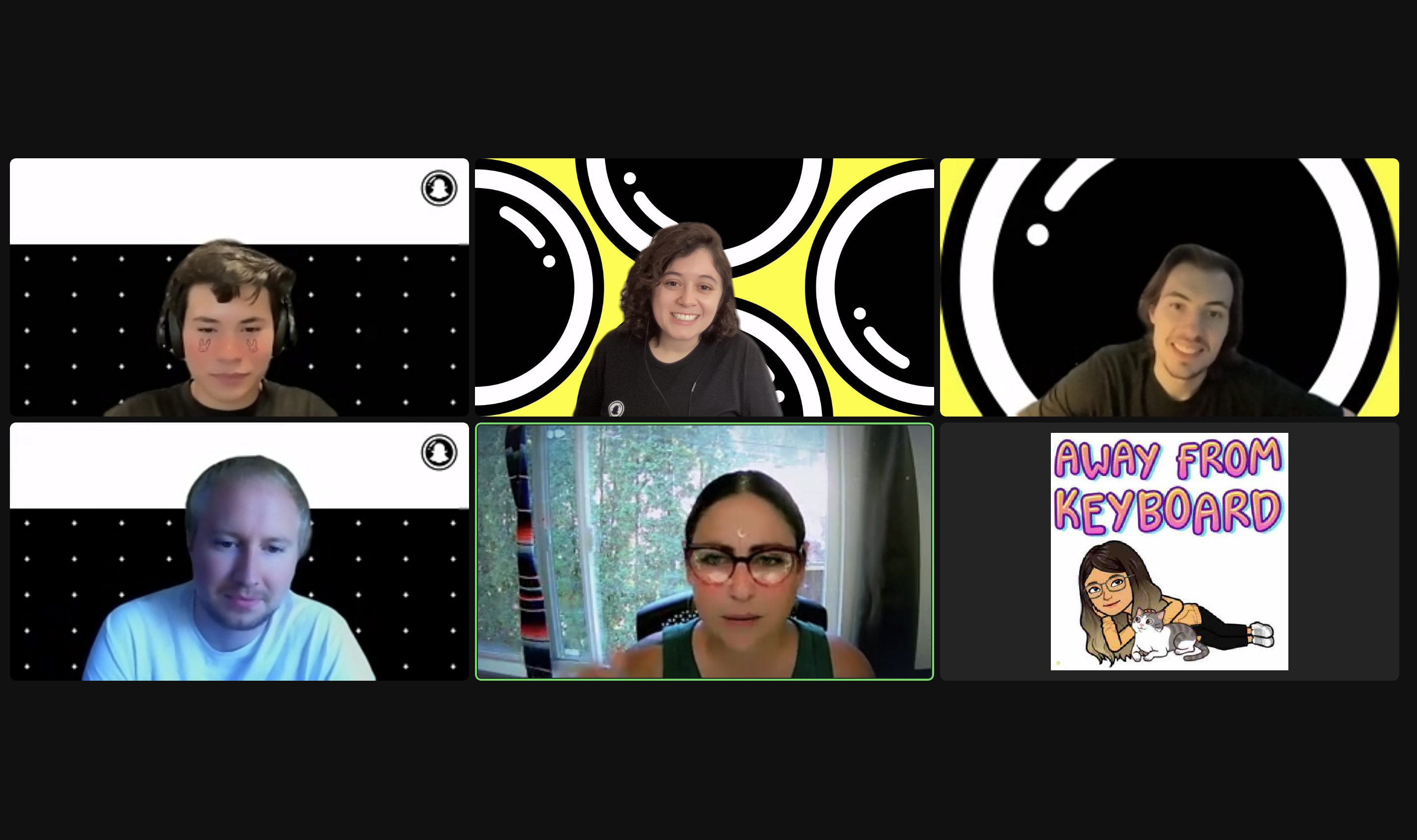 Zoom interview: (Top) Fernando, Me, Ethan, (Bottom) Instructor Ben, Stacy, Coach Jiashi
Considerations
What behavior am I wiling to change?

How are they going to behave differently before they interact with it and after?
What do you want them to walk away with?
Key Insights
Imagery choices and information evoke feelings, they feeling and idea has to match the goal you want the user to walk away with.

Simple wording and thoughtful images impact on how the user views the subject and what they learn.
Influence user behavior with interactive elements.